Hi,
We enabled the File I/O read and write back end events for a Managed Server in the WLSDM settings. But none of the File I/O events are captured, no alerts are sent. The File I/O dashboard says no events.
Here is our configuration: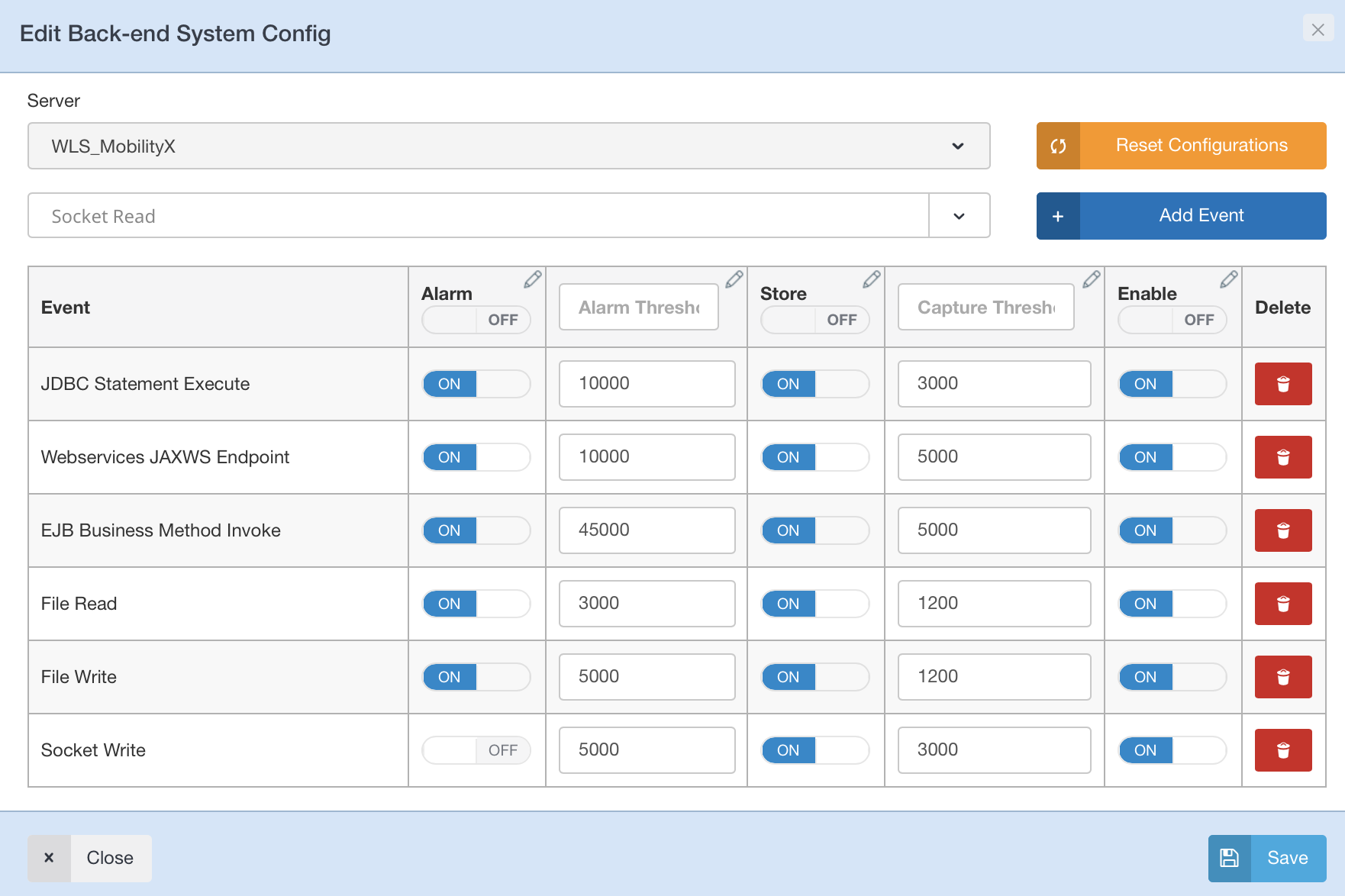 Here is the File I/O dashboard: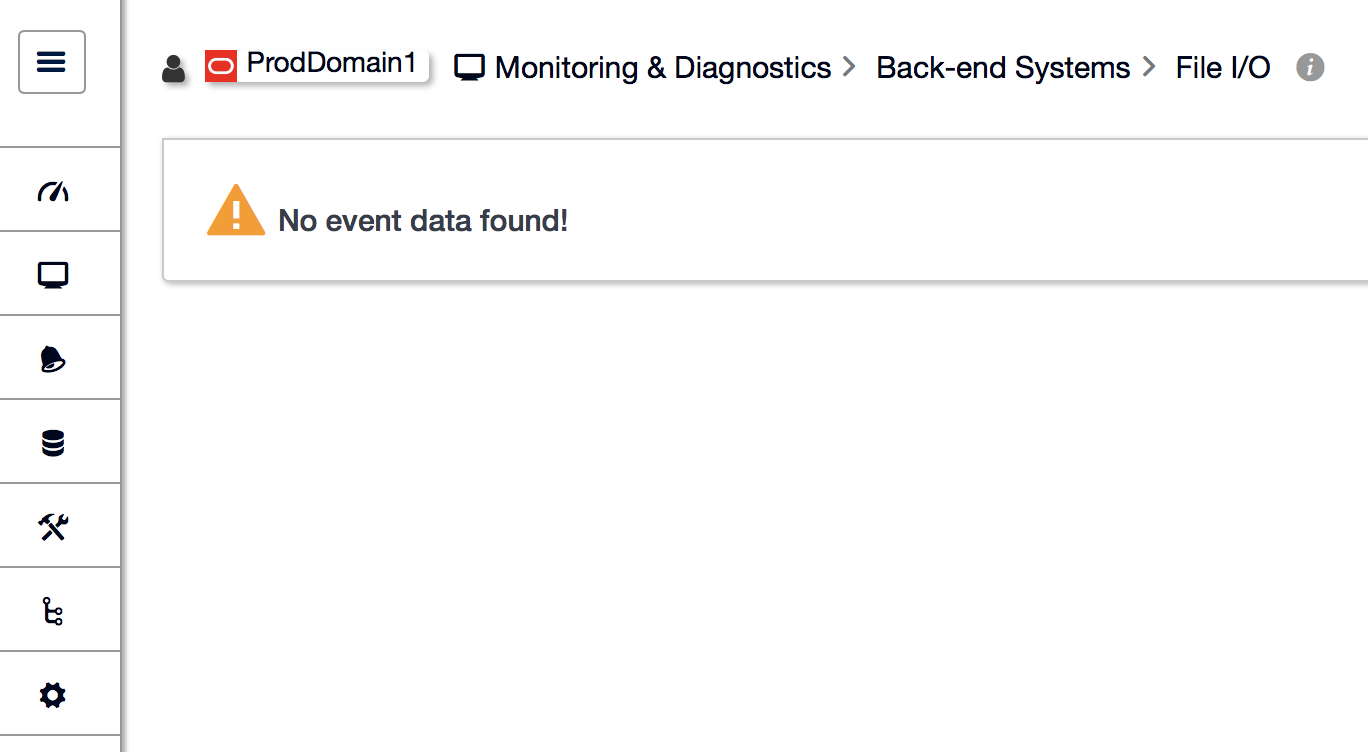 Here is the Backend Metrics notification screen where there are no File I/O alerts.

Can you please let me know is there is any other configuration that needs to be done?
Thanks,
Jeba.