Hi,
We have an issue trying to configure JVM monitoring in one of the domains.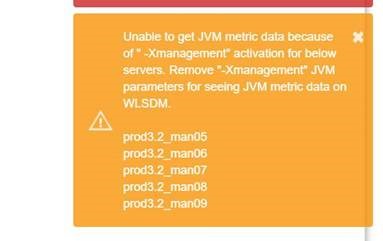 As it shows in the screen , the problem appears because of -Xmanagement argument.
The entire argument we have configured is: -Xmanagement:class=com.bea.misc.ConfigurableJMXAgent.
The problem is there's another team using it to connect through RMI ports.
Please, can you recommend me an alternative solution?
Thanks in advance,
Regards,