Hi,
I have done the installation as per the document but it looks like I have missed a step.
I can see the below in the WLSDM Agents page.


In Weblogic, I have added the required parameters to "server start" section.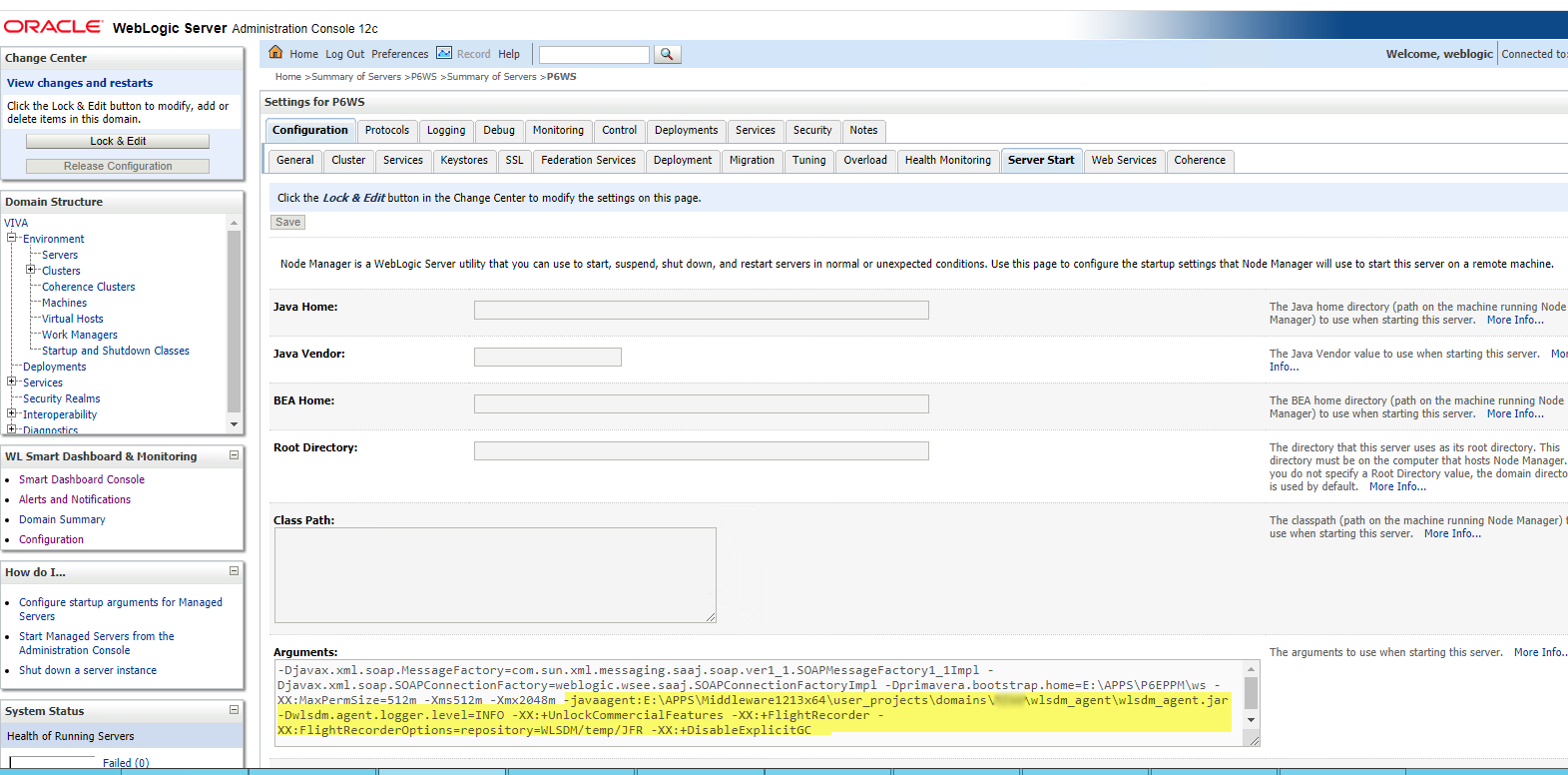 JAR file exists in the correct location.

I got the below message during setup. I had pressed skip on it to proceed to the next page.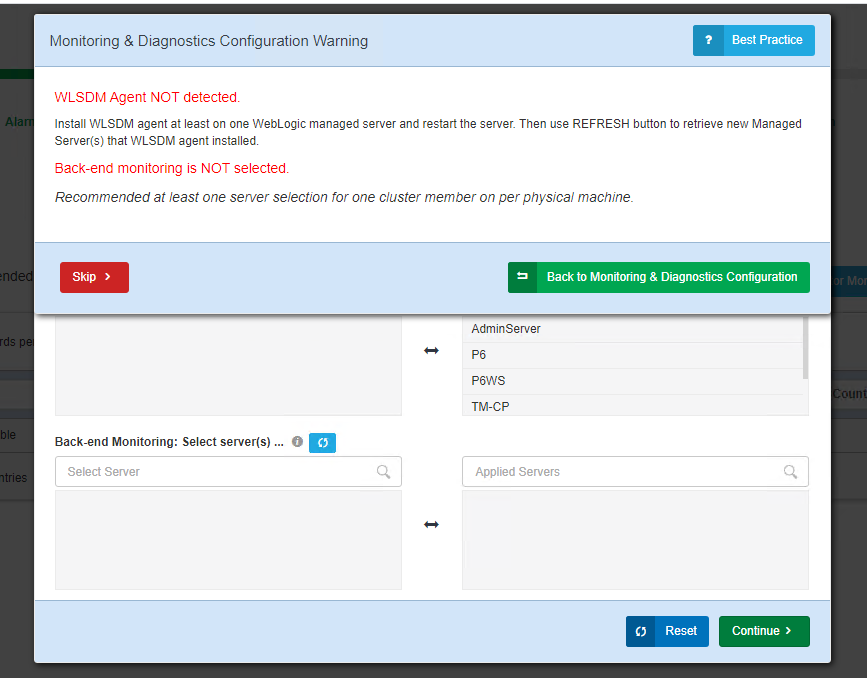 Can you please advise where it may be falling over ?
Thanks.